Jun 11
2
Featured Guest Blog by Ed Augusts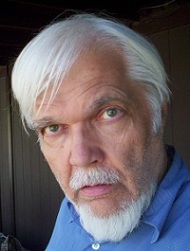 This information is meant to be helpful both to SELLERS and to BUYERS at Yard Sales and other Saturday 'events' like Estate, Moving, Garage, and Rummage sales!
There will always be collectors seeking good books, but it does seem the 'air has been let out of the balloon' when it comes to average, everyday books.  There are not nearly as many eager readers seeking books for entertainment as here were 10 years ago.  The Kindle and Nook are indeed revolutionizing how people read, and e-books and text files are becoming less unusual and awkward to load and read. I think if you can get rid of average books and save a bunch of space around the house, empty some storage of these items that are not very interesting to people anymore, you're smart to get rid of them, and ought to be happy for whatever price you can get!
Even so, there are books "out there" that are often sold for a quarter or fifty cents that turn out to be worth $20, $30, $50 or $100 or more.  Being able to spot these 'among the crowd' of thousands of less valuable items, is a wonderful skill to have! I hate to say it, but it doesn't hurt to be literary, to have some knowledge about authors and titles;  to know the difference between an autographed book and one scribbled-in by a former owner.
Books that were SIGNED BY THEIR AUTHOR are valuable, especially if anyone has ever heard of the author!  Get a signed Ernest Hemingway or John Steinbeck — they do turn up! — and you've made a thousand dollars.
First Editions — which often actually have 'first edition' or 'first printing' written on them, usually on the Copyright page, which is the page that follows the title page, are more valuable than editions that follow. Many valuable older books won't mention what edition they are, so there is a chance it may be a first edition.  That gets into an area or expert research!
Books that are about topics or people or events that are highly interesting to many,  are collectible.  There are many collectors of aeronautical books as well as nautical titles.  It is common to see private libraries of thousands of books, either all about the sea, or all about flying.  I bought a book all about LUGER pistols, about 60 years old. Got it for a dollar, and it is worth $400. Sold it for much less to a gun collector, but I was still quite happy, and he was happy to get a rarity in his line of interest.
Many people like highly unusual topics.  Controversial author Henry Miller's "Tropic of Capricorn" and "Black Spring" can be bought from unwary sellers who don't know what they're selling for a buck or two.  Published by Obelisk Press in Paris, one in 1938, the other in 1954,  even though often not in the best of shape, they are worth at leats $75 to $100 each.  I sold a paperback True Crime book about a grisly murder to a buyer in England for more than $50.00.  The original price was $1.95 or so and the yard sale price I'd bought it at was 25c.
Architecture books are highly valued by architects and designers, who often have money to buy a lot of books, too!   I bought an entire collection of books about CASTLES, once. Castles, fortifications. walled cities, and a few cathedrals thrown-in.  The books sold for an average of $25.00 each.
Hard books are good to find.  Have you ever heard of a Gurdjieff or his protege, Ouspensky?  I hadn't, either. But I sold a collection of 15 books by or about them to an occult dealer in Manhattan for $550 a decade ago.
New Age books are collectible. But I have found that big collections of rather common religious books are hard to sell because the people who like those books tend to have them already.  Old BIBLES, however…  can be valuable! I once bought a Bible that was found in an attic. It was from the Elizabethan age, and worth several thousand dollars.
There was a guru named Rajneesh who wrote more than 100 books. People are still collecting his titles and driving some of the prices up.  I had a few pamphlets he published at the start of his career, in the 1970's, that were worth $30, $40 each.  If you can sell a pamphlet for $40, you're doing okay.
Books written by famous authors should be looked at carefully.  An older edition by Mark Twain or Jack London or Arthur Conan Doyle or Edgar Rice Burroughs, among many, many others, are definitely collectible and may be quite valuable.  Illustrated editions and those with nice dustjackets are always worth keeping or buying if you can get them at a price you like.
Here's a tip!   If you find a collection of books that has a lot of books that were published by Oxford, Harvard, Cambridge, Stanford, or by the Universities of Texas, Arizona, Oklahoma, Washington, Chicago…  Yale, Princeton, Stanford, etc. etc., you've probably got an interesting scholarly collection of books. Even if the books are in subjects that you personally are not interested in, it may be a collection worth keeping and going over carefully.  Catalog values for scholarly books in History, the Arts, Philosophy, Psychology, etc., are easily $10–$20 or more per book.  Even the paperback editions can be valuable.  Students have to pay HUGE prices for textbooks, so high prices for academic stuff in general are accepted and expected.
Ed Augusts is the author of "Get Rich Buying at Yard Sales" http://www.edaugusts.com/YardSales/