Jun 11
17
Featured Guest Blog by Ed Augusts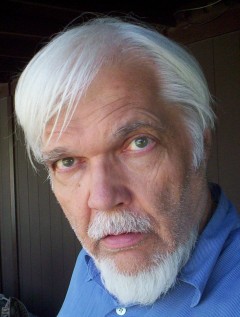 I didn't think a fortune could be made in nothing more than old post cards until I bumped into an old fellow who had a couple of boxes of 'em at a garage sale one morning.  It was late spring verging on summer and warm already at nine o'clock, and there must have been a game on, because it was quiet enough that I didn't feel rushed.  I couldn't help noticing his nice collection of old postcards and asked him if he'd be interested in selling ALL OF THEM in one batch.  "Oh, I'd have to think about that!"  he said.  I gave him my card.
About a month later, a lawyer visited my store. This was back in 1989 or so. He said he was representing an elderly male client who had a large collection of old post cards on her hands!  I had mentioned that I might be interested in buying ALL his post cards… How much would I pay for them?
I said I'd have to have a look at the whole batch, I'd seen a couple of boxes, but I'd be interested in seeing anything he could bring me.  I apologized for the fact that, postcards weren't my specialty any more than comic books or ephemera, but I wouldn't mind having a few boxes of postcards for browsers to have a look at when they visit. He said he'd bring them by.
A few days later, he returned. There were more than six thousand picture postcards that had been stamped and mailed between about 1895 and 1920; there was literally nothing after 1920. There were a couple of albums of special stamps, such as one that showed English stage actresses from the turn-of-the-century. I wasn't very excited about them when I first saw a couple of boxes at the garage sale, but now that I saw about five times that many, I was just about floored!  I felt differently. I knew from previous visits to post card tables at Stamp and Coin shows that picture postcards could be valuable. Then again — these could have been duds!  What was I SAFE in spending?  Maybe a dime each, huh?  How could I go wrong at a price like that?
"As I said, this isn't my specialty, and I just know if these have much value. So the best I can do is $600." He looked me in the eye. "Is that a serious offer?" he asked. "That's the best offer I can make." He immediately got on his mobile phone, speaking quietly to the old gent who was the purported purveyor of this lot. He smiled for the first time. "He says that's fine!" So I made out the check for $600 and he piled up the long, narrow boxes of postcards on my desk and left.
I immediately got to thinking whether I'd overpaid. 10 cents apiece added up fast when there are 6,000 items.  I was "in" over my head, that was for sure, and wondered if I'd soon regret the fool's bargain I had made.
I bet the guy who bought the Stradivarius for ten bucks felt like maybe he'd been ripped-off, too!
Now came a bit of a chore, but a delightful task if you love geography, travel, and history! If not, this may not be the business for you! There were dozens and in some cases hundreds of cards about various railroad lines, trains, and railroad stations, even little whistle-stops that had long ceased to exist on railroad lines that were also gone. There were dozens and dozens of different lighthouses, and dozens of different bars, restaurants, car lots, factories, pet food plants, lakes, streams, barns and outhouses, from one end of the continent to the other. The Royal families of several European nations were featured, and some of these were in raised '3-D' effect. There were German and Austrian and Belgian and French and English and Swedish and Italian and Spanish and Portuguese and Danish and Russian and Greek, Cyprian, Turkish, Palestinian, and South African postcards, all bearing stamps from those countries. Scenes of soldiers going off to war, b&w photos of battle ships and cruisers, sentimental old valentines cards and –something not seen too often nowadays – Halloween cards. The Christmas cards were all rather special, they were not ordinary, and they had been chosen for the unique touch! The messages on the back were in various hands, and mostly in English, and some of the tales and anecdotes were quite touching or humorous.
It was a real chore to sort these cards out, because they weren't sorted when I got 'em. I put two high school girls to work sorting them out after school, as well as Della, my faithful secretary. In the end I was able to start selling postcards. I had two stores at the time, and divided them between both locations.
My success, then, as now, was predicated upon YARD SALES, GARAGE SALES, ESTATE SALES, and MOVING SALES and all the good things that spin-off from these kinds of events!  My task, as I saw it, was the convert SUB-WHOLESALE to RETAIL, or close to retail!
People poured & pored over them for hours at a time, and I discovered that I'd gotten a whole new set of customers now – postcard collectors! I got back my investment within a month or two, and then kept selling at least a hundred dollars a week – all profit! — From that time on, and when I left that business to go into another one in a new location, I still had thousands of postcards left.
I took some with me to California and sold just the English stage actress postcards for $1,000 through a private sale arranged by a stamp store in Santa Clara. All in all, it wasn't the best deal by any means during my years as a bookstore owner, but I still got back at least 10X on my investment. You can too, if you can get a worthwhile collectible at "the right price"-sub-wholesale is what I'm always looking for! –And go through whatever it is you have to do to market it as close to full retail as you can –
Thanks again!   —–Ed!
http://www.edaugusts.com/YardSales/